Money will fund improvements to projects such as Sadsbury Woods Preserve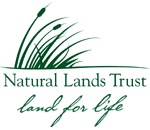 Natural Lands Trust (NLT), which has helped area communities raise $2.7 million for their own conservation efforts, has been awarded $5.7 million in grants from the Pennsylvania Department of Conservation and Natural Resources (DCNR) and the Marcellus Legacy Fund administered by the Commonwealth Financing Authority, a NLT news release said.
The grant monies will help to fund a dozen conservation projects, including preservation of open space, development of hiking trails, and restoration of wildlife habitat across the region, the release said.
"We're thrilled to be working on so many exciting conservation projects; we simply could not do our work without the funding support we receive from DCNR and others," said Molly Morrison, president of Natural Lands Trust. "And it's a great honor to be able to help so many partnering organizations and municipalities find the finds they need to save land and improve their communities."
"Pennsylvania's parks and trails, natural areas, and many opportunities to be active outdoors define our communities and make them places where people want to live, work, and play," said DCNR Secretary Ellen Ferretti. "We are proud to work with Natural Land Trust and local partners to help them meet the vision for conservation and recreation that they have for their communities and regions."
The Marcellus Legacy Fund grant of approximately $50,000 will help fund for improvements to the organization's Sadsbury Woods Preserve, located in Sadsbury and West Caln Townships. The 508 acres that make up Sadsbury Woods include one of the largest remaining, unfragmented woodlands in the county. The preserve is an important habitat for birds that rely on dense woodlands for nesting, the release said.
Natural Lands Trust will use the funds – and a matching grant from the Chester County Preservation Partnership Program – to construct a new 10-car parking area off Old Wilmington Pike, a handicap-accessible trail, and a stream crossing to enhance and extend the current trails at the preserve. When completed, the improvements will make the preserve more visible and accessible to residents and nature enthusiasts from around the region.
In addition to raising funds for its own projects, Natural Lands Trust helped six municipalities in three counties to secure grants totaling $2,701,600. The grants will fund open space land preservation in North Coventry and West Pikeland Townships in Chester County, Radnor Township in Delaware County, and Upper Pottsgrove Township in Montgomery County. Additionally, grant monies awarded will make possible a stewardship plan for the 75-acre Rogers Conservation Preserve in Upper Salford and Marlborough Townships in Montgomery County, the release said.