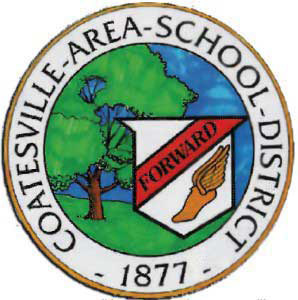 CALN — Township Police said Friday charges are pending against a Coatesville Area School District student who is alleged to have posted a potentially threatening image on social media — allegedly as a prank to get out of school on Nov. 24.
According to police:
"On the evening of Sunday, November 24, 2019, the Caln Township Police were alerted by the Coatesville Area School District Police of a threatening image containing racial overtones that had been posted on various social media sites. An investigation was immediately initiated by the Caln Township Police Department in an attempt to identify the original source of the disturbing image. The investigation yielded that the image was created as a prank to avoid school, and in fact, there was never any viable life safety threat at the school.
"Nonetheless, it created serious concern and public alarm. The source has been identified by Caln Township Police criminal investigators as a student in the district and criminal charges are pending.
"Throughout the course of the investigation, and until detectives determined that there was no imminent danger to students and staff, the Caln Township Police worked in conjunction with school police and school district administrators to mitigate the potential for additional public safety concerns at the school as a result of the posted image, which included a significant police presence.
"Caln Township Police Chief Joseph Elias strongly urges parents and guardians to 'use this as a teaching moment with their children to educate them on the appropriate use of social media, and to actively monitor their children's social media use. No threat against an individual or group of individuals, or public institutions such as our schools is treated as a prank. Posts that incite violence, racism, or threaten public safety are taken very seriously by law enforcement with a zero tolerance approach. When the source of the  threat is identified, they should  expect to be prosecuted to the fullest extent of the law.' "
Police did not identify the student in question or the school they attend. The Times does not identify minors charged in criminal incidents.