My oldest will be off to college in a few short months, hard to believe
By Kelly Hockenberry, Columnist, The Times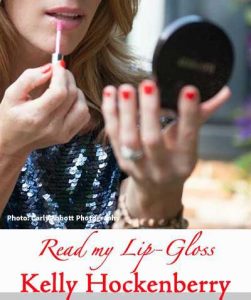 You know what is so hard about being a parent? It's that you can't possibly know how difficult it is until you are already knee­-deep in it. There is nothing that can prepare you for the amount of blood, sweat, tears, and unimaginable joy you will experience as a result of bringing a child into the world.
And, it's so cliche to say that the time flies…BUT IT DOES. I cannot believe that my husband and I are getting ready to send our oldest son out of the nest and into the world.
This afternoon, as I sit down to write, my mind is swirling with all of the details of the next few weeks. Tonight is the prom. His tuxedo is hanging in the closet, pressed, and ready to go. I am trying my best to hold it together. But, it's impossible. How can he be a senior already? I remember his first day of kindergarten like it was yesterday. I was so worried for him to be apart from me until lunchtime. Now, in a few, short months he'll be four hours away.
I really am so excited for him to embark on this thrilling, new, adventure. But, selfishly, I wish that I could have a little more time to adjust and digest it. It gives me a lump in my throat to think that the dynamics of our family will inevitably change. I consider myself lucky to have been able to be a daily part of this child's life for 18 years. I can't imagine waking up in the morning and not seeing his face every day.
Technology may have its share of pitfalls, but, I'm grateful that contact is just a text away. I am confident that I will have more interaction with my son than my parents had with me when I was in college. Remember having to wait for your turn on the hall phone? Seems like forever ago!
I take solace in the fact that my friends, who have kids who graduated last year, seem to be adjusting well to their children being gone. Ironically, now they are wondering how things will go now that summer is here and everyone is back under the same roof again. It has been helpful to receive their words of wisdom and encouragement. But, just like it felt on that ride home from the hospital so many years ago….we've got to go through it on our own to appreciate what it's really like.
Do you have any suggestions for how we can survive this stage of life as gracefully as possible? Please, leave your thoughts in the comment section below!
Happy Weekend